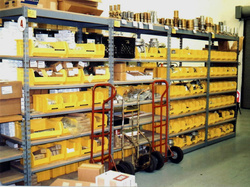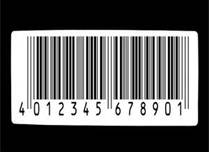 Efficiency, in part, depends on having what you need, on hand. Production can run smoother if 'stock-outs' can be avoided. And, we can come up with min/max specifications if you wish, along with setting up initial bin labels & updating, if desired. We can make sure you have the parts when you need them.
Avoid excess purchase order handling
Improve labor/efficiency with managed bins
Lower costs due to less excess inventory & scrap
Reduce expediting & rush/air freig
Bar-coding is another tool we can offer our customers for their inventory, kits, sub-assemblies & more. It increases efficiency, reducing errors, & increasing accuracy when the customer needs more efficient identification.